Windows 11 offers the option to enable a touch keyboard so that you can perform input using your computer's screen (if supported). This option is useful for many applications and can be enabled in the system settings as follows:
Enable Touch Keyboard in Windows 11 Settings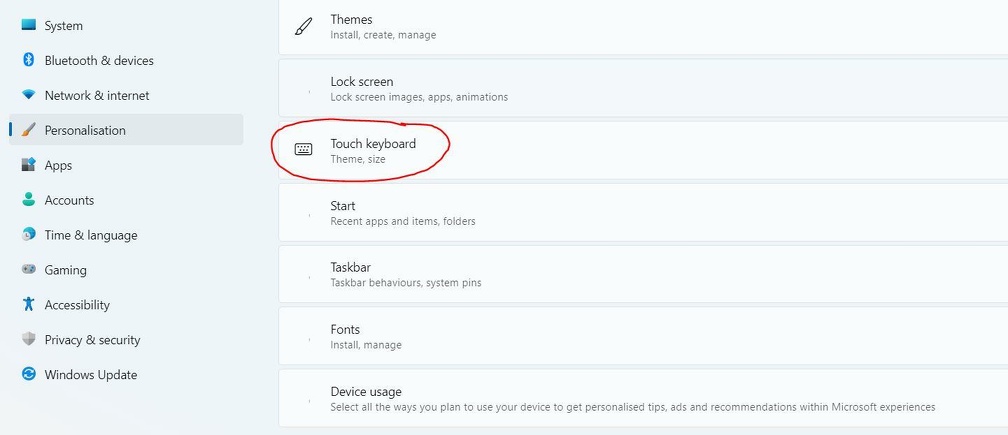 1. Open the Windows 11 settings.
2. Navigate to "Personalization" and go to "Taskbar corner icons" on the right side.
3. Activate the switch for the touch keyboard.
4. Now navigate to the keyboard icon in the taskbar to show the on-screen keyboard.
The software keyboard now appears on the screen, so you can use it to write in an app or document.
Use the Settings button (gear icon) in the upper left corner to access the context menu. Here you can access options to change the keyboard layout, switch to handwriting style, and access the touch keyboard settings.
The X icon can be used to close the on-screen keyboard again.
You now know how to enable the on-screen keyboard in the system settings in Windows 11.