The game platform "Steam" offers gamers a huge selection of computer games. Via a library, you have worldwide access to the games you have purchased. If you have bought a game that you don't like at all, you will certainly want to return it and cancel the purchase.
If you have never returned a game online at Steam before, we would like to describe to you here with our instructions how this works exactly:
How to return a game on Steam and get a refund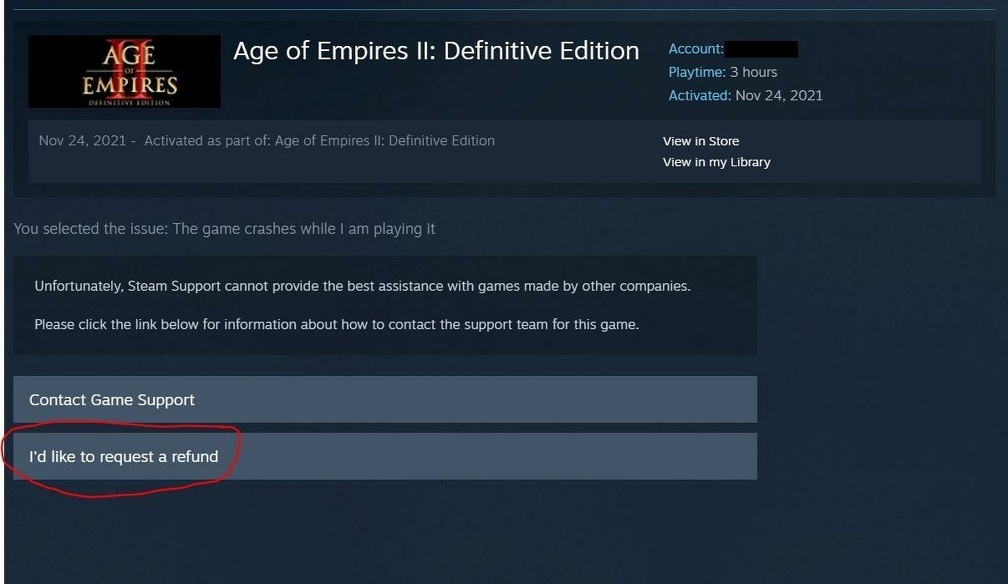 Before returning a game, the following criteria must be met:
The purchase must have been made no more than 14 days ago
The game must not have been played for more than 2 hours.
If the Valve Anti-Cheat System (VAC) has been triggered, a return is not possible.
The game must have been purchased from Steam and not a third party retailer.
If you have met the return requirements, then the game can now be easily returned as follows:
1. Open Steam on your device and go to "Help" in the bar at the top.
2. Select "Steam Support" in the context menu and then go on to select "Games, software, etc."
3. Now search for the game you would like to return and select it from your recent purchases.
4. Go to the product page and click on "I would like to request a refund" at the very bottom.
5. Now select "I would like to request a refund". You can then choose how you want to be refunded. You can also indicate why you want to return the game.
6. Finally, please select "Submit Request". This will now be forwarded to Steam Support and processed. If you have fulfilled the conditions, nothing should stand in the way of your refund.
You are now familiar with the return process for games purchased on Steam.
{tag}link rel="alternate" href="https://www.spickipedia.com/en/computer/steam-how-can-i-return-a-game-heres-how-it-works" hreflang="en" {/tag}
{tag}link rel="alternate" href="https://www.spickipedia.com/index.php/computer/steam-wie-kann-ich-ein-spiel-zurueckgeben-so-geht-s.html" hreflang="de" {/tag}