Under Windows 10 & 11 you can use one, two or even more monitors. If you have bought a second monitor in order to work better and more efficiently or to be able to play games better, then it must first be connected and set up.
One problem that always arises is the setting of the main screen, i.e. the screen where the taskbar is displayed. It is also important that the mouse pointer jumps to the correct screen when the mouse is moved to the left.
The settings are rarely correct after you have connected the second monitor to the graphics card and therefore this guide should help you to set up a second monitor or change the main screen under Windows 10 &11.
Multiple monitors in Windows 10 & 11 - setting the main screen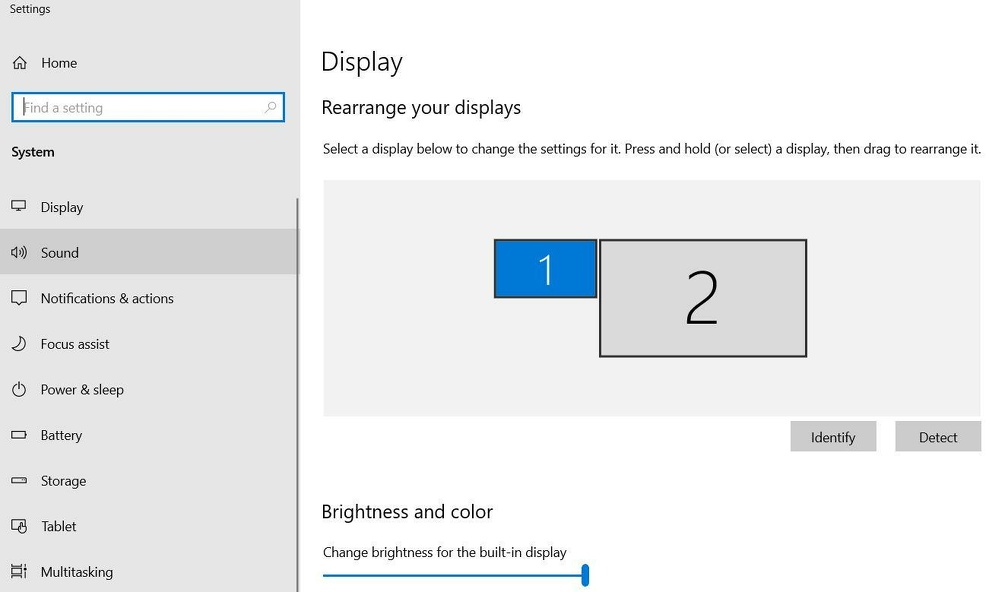 1. Right-click on your desktop and select "Display Settings" from the context menu.
2. You will now see your available monitors as blue numbered boxes in the new window.
3. Each "frame" represents one monitor.
4. Select the monitor on the display that should be your main display. For example, a configuration might be as follows, depending on how your monitors are connected to the graphics card:
"Frame 1" = left monitor
"Frame 2" = right monitor
5. Check the "Make this my main display" checkbox.
This will automatically make the other monitor the secondary display.
6. If the setting is correct, select "Apply" to complete the process.
Tip: Often it helps to swap the cables on the graphics card if you can't get a proper configuration of the two monitors. If this doesn't help, please proceed as follows for Nvidia graphics cards (AMD similar):
Step 1: Right-click on your desktop and select "Nvidia Control Panel" (or AMD) from the context menu.
Step 2: Under "Display", please select "Set up multiple displays".
Step 3: Right-click the screen you want to set as the main screen.
Step 4: Select "Make it the primary display" from the context menu.
Now you know two variants to set up one of two monitors as the main screen in Windows.