In Windows 10 & 11, you will get the message "Let us finish setting up your device" after major feature updates. Windows would like to bring you closer to the Windows Hello, Office 365 or OneDrive services here.
You will only be offered two options: "Continue" and "Remind me in 3 days". There is no option to decline, or that it will no longer be shown to you.
Disable reminder for "Complete your device setup"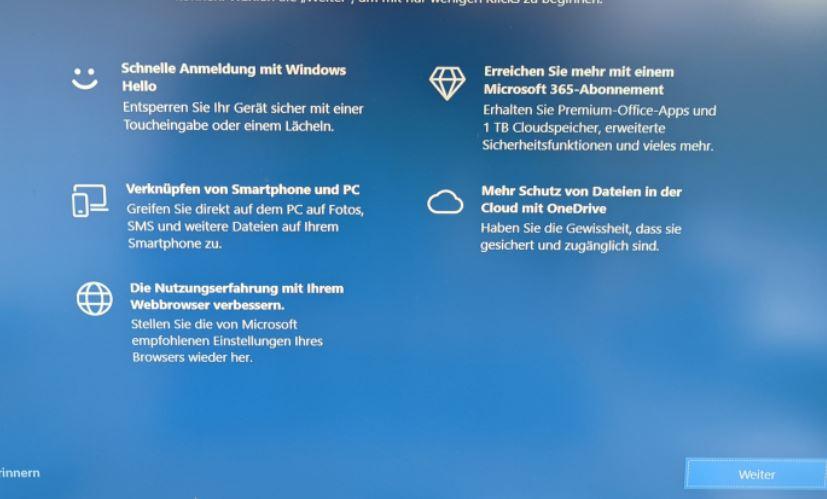 The setting to disable the reminder is located in the "Settings" app. To do this, navigate as follows:
1. Open the Windows settings.
2. Now navigate further to "System" and then further to "Notifications".
3. Uncheck the box next to "Show ways to complete setting up my device to get the most out of Windows".
If you unchecked the box, then from now on you will not see the setup screen again after you restart the computer.
Thus, you have successfully disabled the "Finish setting up your device" message.
{tag}link rel="alternate" href="https://www.spickipedia.com/index.php/computer/windows-einrichtung-ihres-geraets-abschliessen-deaktivieren.html" hreflang="x-default" {/tag} {tag}link rel="alternate" href="https://www.spickipedia.com/index.php/computer/windows-einrichtung-ihres-geraets-abschliessen-deaktivieren.html" hreflang="de" {/tag} {tag}link rel="alternate" href="https://www.spickipedia.com/en/computer/windows-disable-let-us-finish-setting-up-your-device-heres-how-to" hreflang="en" {/tag} {tag}link rel="alternate" href="https://www.spickipedia.com/fr/ordinateur/windows-desactiver-terminer-la-configuration-de-votre-appareil-voici-comment-proceder" hreflang="fr" {/tag} {tag}link rel="alternate" href="https://www.spickipedia.com/es/ordenador/windows-desactive-la-opcion-de-dejenos-terminar-de-configurar-su-dispositivo" hreflang="es" {/tag}