The portable Kindle e-book reader allows you to take thousands of books, magazines and journals with you on the go. At some point, the time will come when you want to delete some or many of these books from your Kindle.
In case you are wondering what is the best way to go about it, here we would like to show you the easiest way to do it.
How to delete books from your Kindle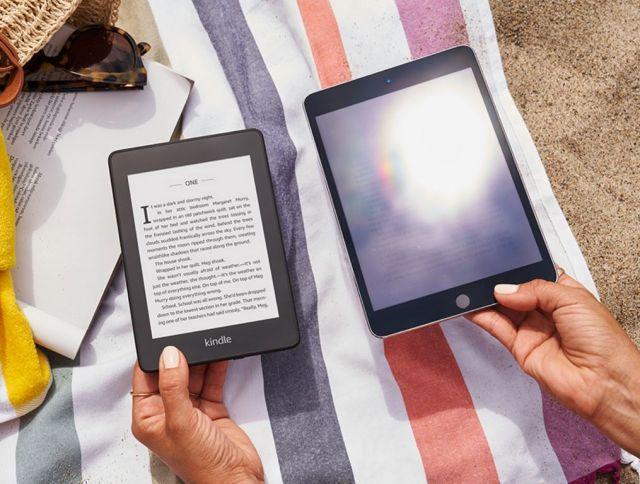 When you purchase an eBook for your Kindle from Amazon, it is added to your "Kindle Library". This is cloud storage. When you open the book on your Kindle, the eBook file is downloaded to the device's memory.
Accordingly, to remove a book, you need to delete it from the Kindle's memory and your library.
How to remove an eBook from your Kindle device memory
1. On your Kindle homescreen, navigate to the menu icon with the three dots in the upper right corner.
2. Now go to "Settings" and then "Device Options".
3. Continue to "Advanced options" and "Memory management".
4. Now select "Manual removal" and then the "Books" category.
5. Highlight the books you no longer need and tap "Remove".
The books will now be deleted from the Kindle device memory, freeing up the storage space.
How to delete an eBook from the Kindle library
You have now successfully deleted the book from the device memory, but it is still in the library. To remove it from there as well, follow these steps:
To do this, you will need the Kindle app for your Android smartphone or iPhone.
1. Open the Kindle app and select the "Library" tab.
2. Now select the book you want to delete and hold your finger on it until a context menu appears.
3. Now select "Remove from Library" or "Permanently Delete" here.
You now know how to remove a book on your Kindle to make storage space available for new books.