If you regularly use a media library with your Samsung TV, such as those of ZDF, ARD, 3SAT and many others, then it can happen that the following error message suddenly appears on the display: "Internet connection interrupted".
This means that you can no longer continue watching the movie, series or documentary because the media content is no longer loading. If this error occurs on your Samsung TV, then you can quickly fix it with the help of the following tips:
Internet connection interrupted on Samsung TV - here's how to fix it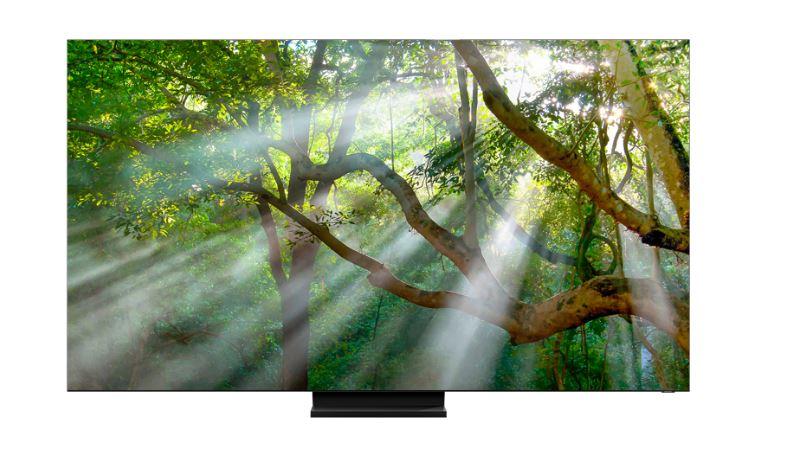 Perform standard troubleshooting
First of all, you should perform the standard troubleshooting and turn off the TV and then disconnect it from the power. Wait for at least 30 seconds before reconnecting the TV to the power outlet.
In addition, you should reboot your wi-fi router once by unplugging it for 30 seconds as well.
Perform network update
Take your Samsung TV remote control and press the Home button to go to Settings.
In the menu, navigate to Settings then to "General" and further to "Network". Now select "Reset network" and confirm this with YES. Then restart your TV.
You can now reconfigure your network settings.
Checking the signal strength of your Smart TV
It is possible that the problem is the signal strength of the wifi network you are getting from your router to the TV. Check the signal strength as follows:
Using your TV remote, navigate to Settings and then to "General" and from there to "Network" and then to "Network Settings". From there, go to "Wireless."
If you only see one or two bars for your connection, you may need to move your router closer to the TV or install a Wi-Fi extender.
Update your Samsung TV's firmware.
Samsung TV's have firmware updates periodically to fix problems or improve the TV. These firmware updates are usually done automatically through your network connection. However, sometimes this doesn't work, so you should check your firmware and perform an update
Perform Samsung TV Soft Reset
The reset works simply and easily by holding down the power button on the remote until you see the Samsung logo flashing on the screen. The LED on the front should now be flashing red and fast.
Your Samsung TV should now turn back on. You can now try to connect to the internet again.
Reset Samsung TV to factory settings
As a final option, you should completely reset the TV to factory settings. Note that any apps or old firmware downloaded to the TV will be reset to factory defaults, so you will need to reconfigure and install your TV apps from scratch.
In the main menu, navigate to Settings and then General. Here you will now find the option "Reset". You will now need to enter a pin. This is always "0000" if you have not set one yourself. After entering the pin, the Samsung TV will be reset to factory settings.
You now know many different variants to repair a Samsung TV when it shows on the display: "Internet connection interrupted". Which tip has helped you? Tell us in the comments.
{tag}link rel="alternate" href="https://www.spickipedia.com/index.php/tv-fernsehen/samsung-tv-internetverbindung-unterbrochen-fehler-loesen.html" hreflang="x-default" {/tag} {tag}link rel="alternate" href="https://www.spickipedia.com/index.php/tv-fernsehen/samsung-tv-internetverbindung-unterbrochen-fehler-loesen.html" hreflang="de" {/tag} {tag}link rel="alternate" href="https://www.spickipedia.com/en/gadgets/smart-tv/samsung-tv-internet-connection-interrupted-solve-error" hreflang="en" {/tag} {tag}link rel="alternate" href="https://www.spickipedia.com/fr/gadgets/television-intelligente/televiseur-samsung-connexion-internet-interrompue-resoudre-lerreur" hreflang="fr" {/tag} {tag}link rel="alternate" href="https://www.spickipedia.com/es/gadgets/televisor-samsung-interrumpe-la-conexion-a-internet-solucion-del-error" hreflang="es" {/tag}