If you drive a VW Golf, then it can happen to you at some point that you suddenly can no longer open the vehicle. In the case of keyless entry vehicles, it can even happen that the alarm system goes off when you try to open the vehicle. In any case, the problem is very annoying, but fortunately it can be solved with a few simple steps.
Because the cause is a dead key battery. The solution is to replace the key battery. In our following instructions, we would like to explain to you how this works and what you should pay attention to.
Changing the battery of a VW Golf key - this is how it works without any problems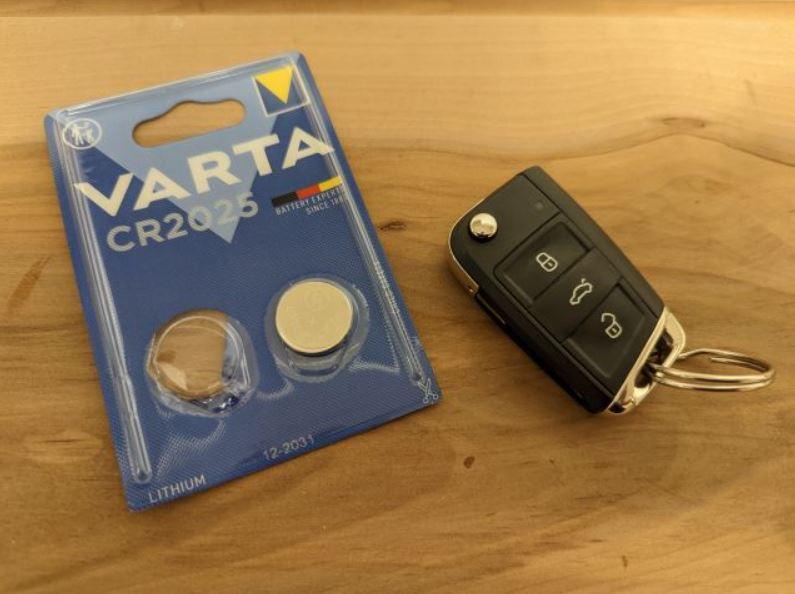 1. In the first step you have to extend the key. To do this, press the silver button.
2. The key is now extended. Now turn the key as shown in the screenshot. 3.
3. Now lift the cover cap for the battery compartment with some force.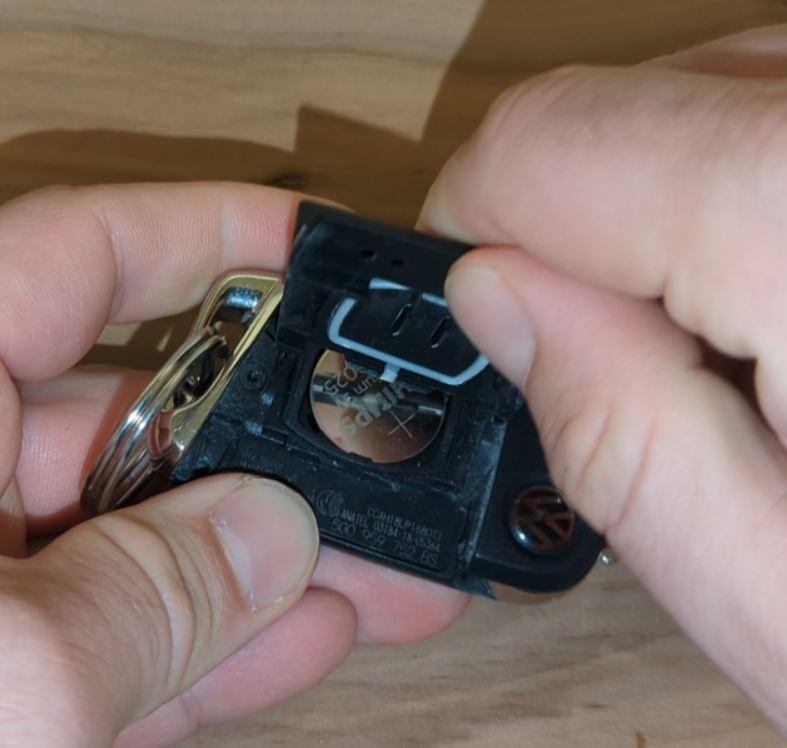 4. You can now see the button cell in your slot. Do not take it out yet!
CAUTION: After removing the button cell, you have a maximum of 2 minutes to change the battery. If the battery is not changed within this period, the key will lose the coding. This must then be made up for approx. 100€ at the VW dealer.
Note: These instructions are written for a Golf 7. However, the procedure is similar for other models. Please keep in mind that
5. Now remove the battery with a small screwdriver.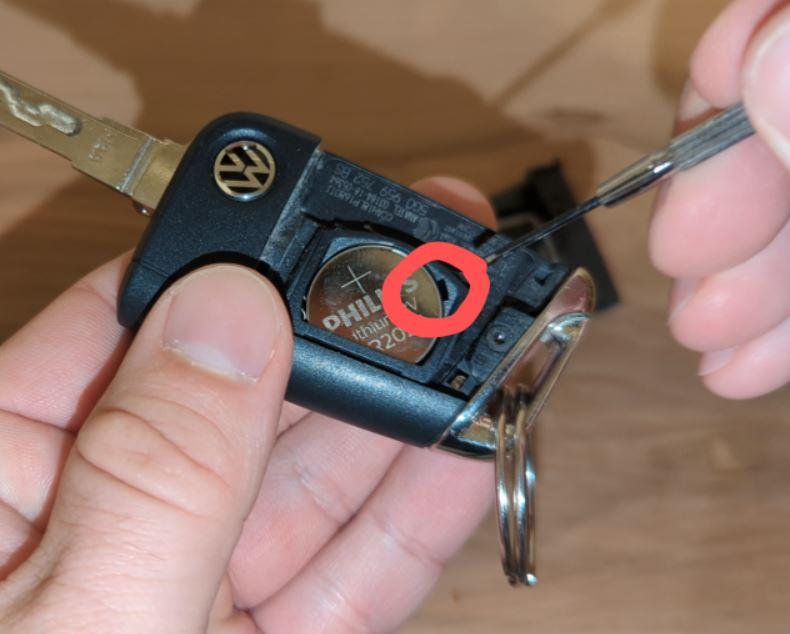 6. Push the new battery back into the slot so that it is securely in place.
7. Check the function by pressing the opener once. A small red light should flash on the vehicle key.
8. Now press the cover back onto the key.
Here you can see all steps in the video:
You now know how to easily change the key battery on your VW Golf car key.
{tag}link rel="alternate" href="https://www.spickipedia.com/index.php/mobilitat/vw-golf-schluessel-batterie-wechseln-ganz-einfach.html" hreflang="x-default" {/tag} {tag}link rel="alternate" href="https://www.spickipedia.com/index.php/mobilitat/vw-golf-schluessel-batterie-wechseln-ganz-einfach.html" hreflang="de" {/tag} {tag}link rel="alternate" href="https://www.spickipedia.com/en/mobility/vw-golf-how-to-change-key-battery-very-simple" hreflang="en" {/tag} {tag}link rel="alternate" href="https://www.spickipedia.com/fr/mobilite/vw-golf-remplacer-la-pile-de-la-cle-cest-tres-simple" hreflang="fr" {/tag} {tag}link rel="alternate" href="https://www.spickipedia.com/es/movilidad/vw-golf-cambiar-la-bateria-de-la-llave-es-facil" hreflang="es" {/tag}