The Amazon app is an application that allows users to buy products, compare prices and make purchases directly from their mobile devices. The app is available in multiple languages, so users from different countries and regions can access the app in their preferred language.
The language switch in the Amazon app is a useful feature for users who prefer to use the app in a language other than the default language. By switching to a preferred language, users can more easily navigate the app, read product descriptions and reviews in their own language, and make purchases with greater confidence.
To change the language in the Amazon app, you need to navigate to the following submenu of the Amazon app:
How To change the language in the Amazon app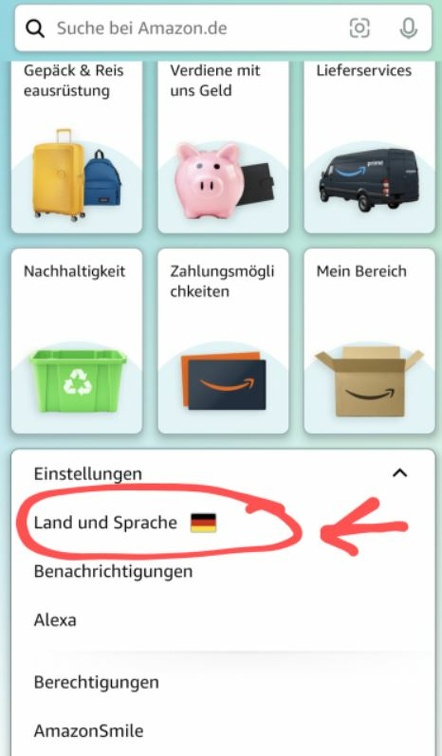 1. Open the Amazon app on your device.
2. Go to the three horizontal lines in the bottom right corner of the app's home screen.
3. Scroll to the bottom of the menu and navigate to "Settings".
4. In the "Settings" menu, go to "Country & Language".
5. Under the "Language" section, select the desired language from the list of options.
Once you select the language you want, the Amazon app will automatically switch to that language.
If you don't see the language you want in the list of options, you may need to change your device's language settings first. To do this, go to your device's settings menu and look for the language and input settings. Once you've changed your device's language, return to the Amazon app and follow the steps above to switch to your preferred language.
We hope this guide helped you quickly and conveniently adjust the language in the Amazon app.