Android 13 has also integrated a fun variant in the form of an "Easter Egg". Since the first Android versions, the programmers have implemented such an "Easter Egg", which makes itself appear in different ways. There have been mini-games, paintings, octopus arms that can be pulled and much more.
So how can you unlock the Android 13 Easter Egg? We want to explain that here:
Unlocking the Easter Egg on Android 13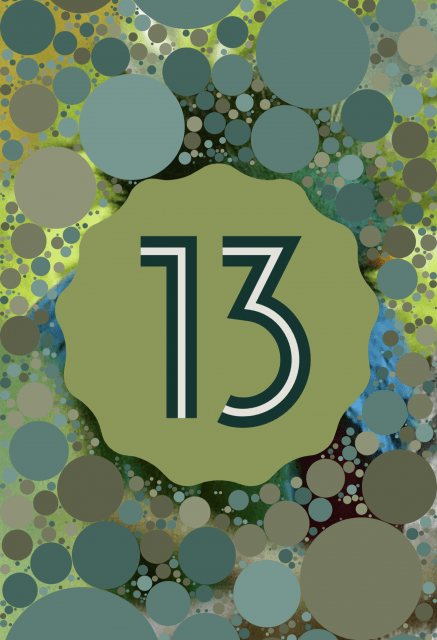 1. Open Settings, scroll down and tap About phone.
2. Navigate to Android version.
3. Tap Android version three times very quickly.
Note: Depending on your smartphone model, the procedure may differ slightly!
Operating the Android 13 Easter Egg - this is how it works
With Android 13, the Easter Egg appears as a clock face shaped like a gear or a circle with a jagged edge. Inside the clock face, there is a blue hour hand and a gray minute hand.
Initially, they are aligned at the 11:00 position, with the minute hand pointing straight up and the hour hand pointing up and to the left.
You can adjust the minute hand by tapping on the dial. To do this, tap on the display. Each time you do this, the clock face will be displayed in different colors.
Move your finger in a circle to set the clock to 13:00. This stands for Android 13 and you will see the number "13" in a large colored dot. Around this dot are hundreds of smaller dots of different sizes and colors. The colors range from dark gray to a very light blue. These bubbles are meant to show how well Material You, Android's new design language, can blend in terms of color.
With that, you now know the procedure to unlock the Easter Egg in Android 13.
{tag}link rel="alternate" href="https://www.spickipedia.com/index.php/smartphones/android-12-easter-egg-anzeigen-lassen-so-geht-s.html" hreflang="x-default" {/tag} {tag}link rel="alternate" href="https://www.spickipedia.com/index.php/smartphones/android-12-easter-egg-anzeigen-lassen-so-geht-s.html" hreflang="de" {/tag} {tag}link rel="alternate" href="https://www.spickipedia.com/en/smartphones/android-13-show-easter-egg-this-is-how-it-works" hreflang="en" {/tag} {tag}link rel="alternate" href="https://www.spickipedia.com/fr/smartphones/afficher-leaster-egg-android-13-voici-comment-proceder" hreflang="fr" {/tag} {tag}link rel="alternate" href="https://www.spickipedia.com/es/smartphones/android-13-como-mostrar-un-huevo-de-pascua" hreflang="es" {/tag}