All modern Android smartphones, be it from Samsung, Google, Sony, OnePlus, etc. have a camera LED flash on board, which can also be used as a flashlight. So it is possible to always have a light with you even in the dark, if there is enough battery power in the smartphone.
If you want to turn your flashlight on or off under Android, then we would like to explain to you in this article how you have to proceed exactly:
This is how to turn the flashlight on or off under Android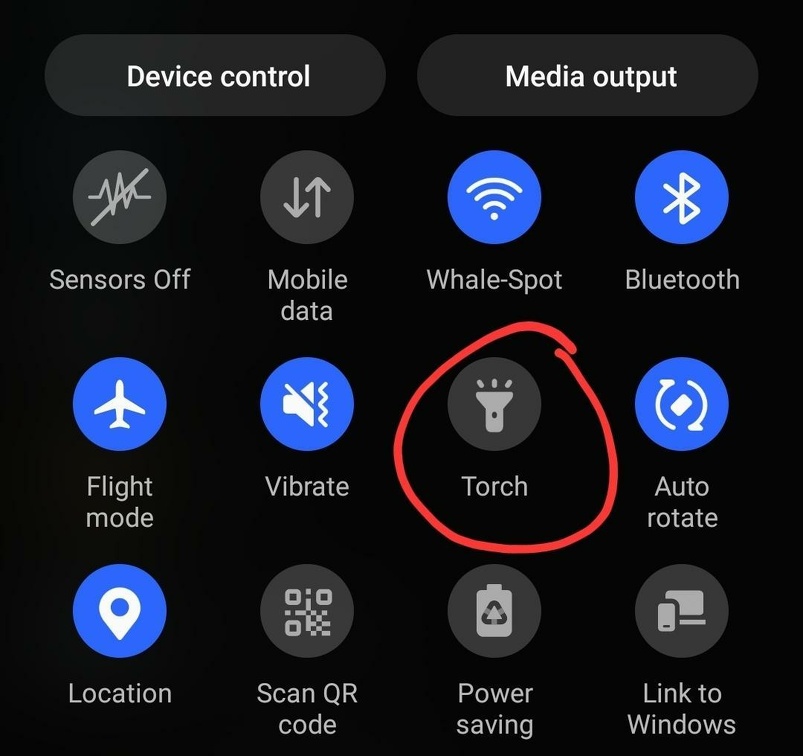 To do this, drag the status bar from the top of the display with two fingers. Scroll to the right in the toogles until you can see the button with "Flashlight". Now tap the area once and the camera LED light will be turned on permanently, so you can use it to illuminate or light up dark environments.
To turn the flashlight off again, you can simply pull down the status bar again and tap the "Flashlight" button to deactivate it.
On some Android smartphones, such as Samsung's, you can also regulate the luminosity by selecting "Flashlight". However, this is a OneUi feature and not an Android native feature.
You now know how to easily enable or disable the flashlight on an Android smartphone: