Every smartphone is capable of taking a screenshot. Of course, this also applies to the iPhone 14. You can choose from various options, of which we will explain the two best ones here.
The screenshot can be taken with a key combination or by tapping the back. You can find out how this works in detail here:
Taking a screenshot on the iPhone 14 using a key combination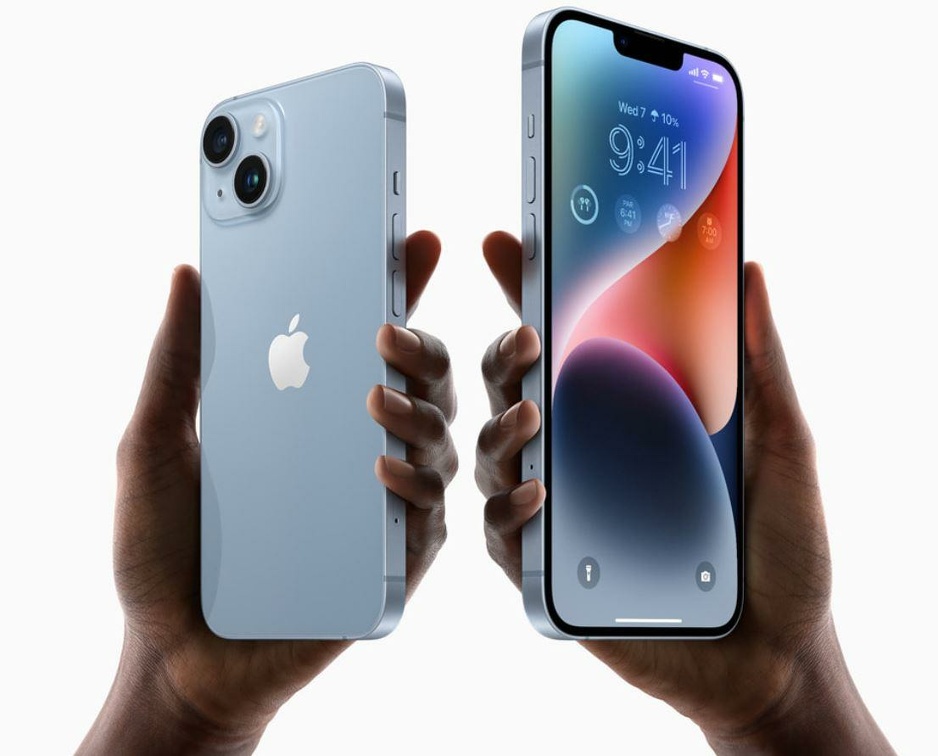 One of the quickest and easiest ways to take a screenshot on the iPhone 14 is to press two buttons on the phone at the same time.
To do this, display the content on the screen that you want to be saved in the screenshot later. Then press the "Volume up" button and the "Side button" at the same time. You will now hear a shutter sound, which indicates acoustically that the screenshot has been taken.
In addition, you will see a thumbnail of your screenshot in the lower left corner of your screen. Select it to edit or delete your screenshot.
Take screenshot on iPhone 14 by tapping the back panel
Tapping the back several times can also take a screenshot on iPhone 14.
To enable this feature, open the Settings on your iPhone. Then navigate to " Operating aids" and further to " Physical and motor". Now go to "Tap" here. At the bottom of the page, go to "Tap on back".
Under "Double tap", please now select the "Screenshot" option.
Tip: On the "Tap back" settings page, select "Double tap" or "Triple tap" depending on how many times you want to tap to take a screenshot.
Now to take a screenshot with iPhone 14, tap the back of the case twice or three times.
So now you know two methods on your iPhone 14 to take a screenshot.
{tag}link rel="alternate" href="https://www.spickipedia.com/index.php/iphone/iphone-14-screenshot-aufnehmen-so-einfach-geht-s.html" hreflang="x-default" {/tag} {tag}link rel="alternate" href="https://www.spickipedia.com/index.php/iphone/iphone-14-screenshot-aufnehmen-so-einfach-geht-s.html" hreflang="de" {/tag} {tag}link rel="alternate" href="https://www.spickipedia.com/en/smartphones/apple-iphone/iphone-14-screenshot-capture-its-that-easy" hreflang="en" {/tag} {tag}link rel="alternate" href="https://www.spickipedia.com/fr/smartphones/apple-iphone/iphone-14-prendre-une-capture-decran-cest-aussi-simple-que-ca" hreflang="fr" {/tag} {tag}link rel="alternate" href="https://www.spickipedia.com/es/smartphones/apple-iphone/iphone-14-haz-una-captura-de-pantalla-es-facil" hreflang="es" {/tag}