On the iPhone's homescreen you will find a small button with "Search", which is located directly above the dock. You can use it to open Spotlight directly.
This Search button may bother you and you may want to disable it. If that is the case, then we would like to explain below how you can disable the Search button.
Here's how to disable the Search button on the iPhone's home screen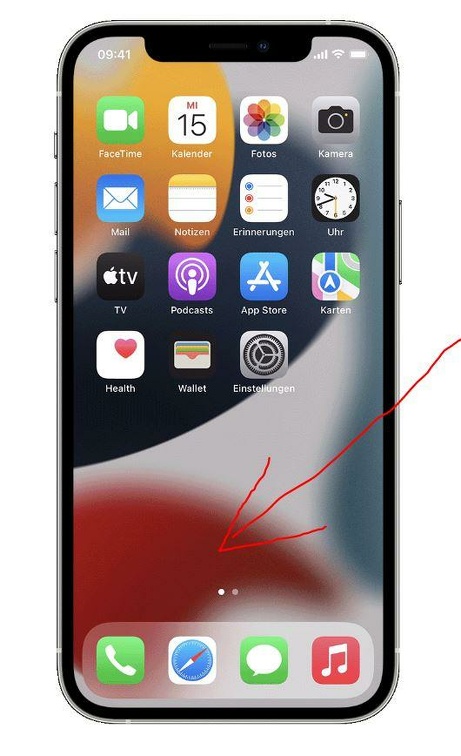 1. Open the iOS settings of your iPhone.
2. Scroll down the settings and tap on "home screen".
3. Now navigate to the "Search" section and uncheck "Show on home screen".
From now on, you will no longer find a Search button on the iPhone home screen.
{tag}link rel="alternate" href="https://www.spickipedia.com/index.php/iphone/iphone-suchen-schaltflaeche-auf-homescreen-deaktivieren.html" hreflang="x-default" {/tag} {tag}link rel="alternate" href="https://www.spickipedia.com/index.php/iphone/iphone-suchen-schaltflaeche-auf-homescreen-deaktivieren.html" hreflang="de" {/tag} {tag}link rel="alternate" href="https://www.spickipedia.com/en/smartphones/apple-iphone/iphone-how-to-disable-search-button-on-homescreen" hreflang="en" {/tag} {tag}link rel="alternate" href="https://www.spickipedia.com/fr/smartphones/apple-iphone/iphone-desactiver-le-bouton-de-recherche-de-sur-lecran-daccueil" hreflang="fr" {/tag} {tag}link rel="alternate" href="https://www.spickipedia.com/es/smartphones/apple-iphone/iphone-desactivar-el-boton-de-busqueda-en-la-pantalla-de-inicio" hreflang="es" {/tag}