If you have problems with the Android firmware on your Samsung Galaxy A53, the smartphone gets hot, the battery drains quickly or other errors and problems occur, then you can quickly fix the problem with the help of a Wipe Cache Partition.
Here we would like to explain you how to proceed, how to perform a Wipe Cache Partition:
This is how to perform the Wipe Cache Partition on the Samsung Galaxy A53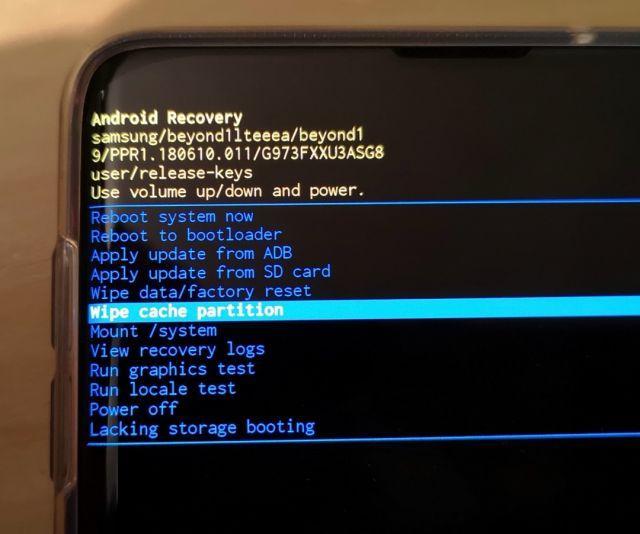 1.Turn off your Samsung Galaxy A53 completely by navigating to the power menu and selecting "Power Off".
2. Now, with the Samsung Galaxy A53 turned off, simultaneously press and hold the Volume-Loud and Bixby/Power buttons for a few seconds, then release both buttons when the Android logo appears on your display.
3. When the Android logo appears, it means your device has booted into recovery mode and is preparing to load important system commands.
4. After a short while, you will see the functions of the Android recovery menu, which includes Wipe Cache Partition among others.
5. You navigate in this menu by using the buttons on the case side on your smartphone. To scroll to "Wipe Cache Partition", press the volume down button several times until you see that the Wipe Cache Partition command line is highlighted. Then press the Bixby / power button on your Samsung Galaxy A53 to confirm. 6.
6. Now mark the operation as "Yes" by using the hardware keys again.
Afterwards, you only have to restart the device. To do this, confirm "Reboot Now" once with the power button in the recovery menu.
Your smartphone will now restart and run much faster and more error-free than it did before.
You now know the procedure to perform a Wipe Cache Partition on a Samsung Galaxy A53 when serious errors occur.