Many Samsung Galaxy smartphones have a state-of-the-art display that automatically controls the refresh rate in a band from 1 Hz to 120 Hz.
The higher the refresh rate, the smoother content runs on the Samsung Galaxy smartphone. This is especially important for content from YouTube or games, since a refresh rate of 120 Hz leads to a better experience here.
However, if you now have the feeling that your Samsung Galaxy does not use the maximum refresh rate, you can easily check this yourself. Namely, you can have the currently used refresh rate displayed on the top left of the screen. And it works like this:
Display frame rate or frequency on the Samsung Galaxy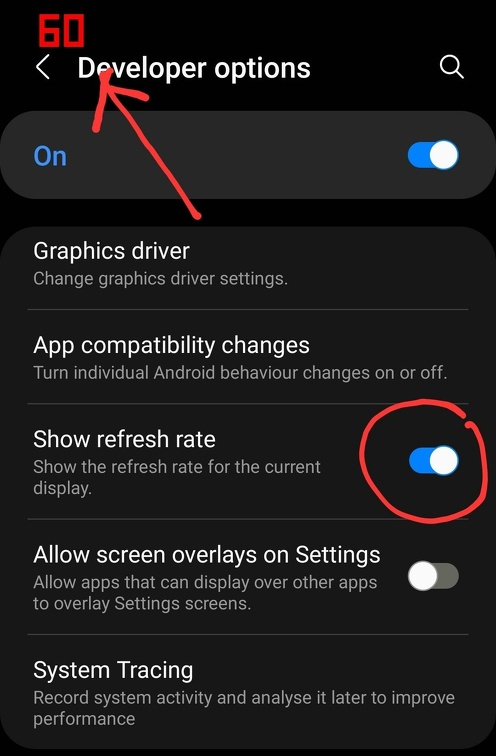 First, you need to enable the developer options on your Samsung Galaxy smartphone. Here's how to do that:
After you have unlocked them, please navigate as follows :
1. Open the developer options, which can be found in the Android system settings.
2. Make sure that the developer options are enabled.
3. Now navigate to "Show recurrence frequency".
4. Activate the switch to enable the refresh rate as seen in our screenshot.
From now on you will see a number in the top left corner of the display that corresponds to the refresh rate of the screen.
You now know how to display the refresh rate of the display with the current value on a Samsung Galaxy smartphone.