If you own a Samsung Galaxy smartphone whose display supports a refresh rate of up to 120 Hz, you can decide for yourself whether the highest frequency should be applied permanently or only when needed.
120 Hz means that a picture is displayed 120x within 1 second. Thus, a smooth viewing is guaranteed and you can benefit from a great picture reproduction of your Samsung Galaxy smartphone.
In the following, we would like to show you how you can permanently switch on the 120 Hz refresh rate on your Samsung Galaxy smartphone:
How to maximize the refresh rate of your Samsung Galaxy to 120 Hz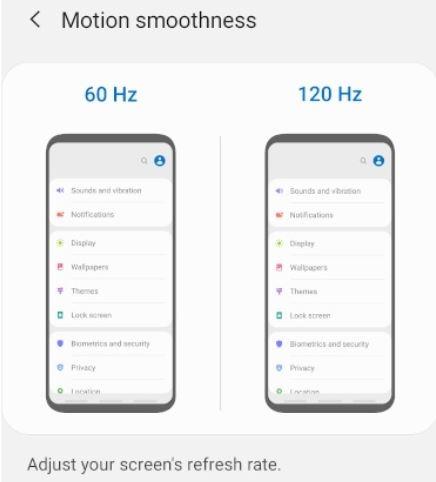 1. Open the Android system settings
2. Now navigate to "Display" and there to "Refresh Rate".
3. Now select "High refresh rate".
You have now activated the 120Hz mode of the Samsung Galaxy smartphone. All content should now be displayed to you at 120Hz refresh rate.
You can easily check this by going to the developer options and displaying the refresh rate.
With this, you now know how to set the display of your Samsung Galaxy smartphone to the highest refresh rate.