Signal is a popular messenger app among Android and iOS users and a real alternative to WhatsApp. Unfortunately, however, it can also happen from time to time with Signal that the app stops working, does not respond or does not start at all.
That's why we would like to explain to you in this guide how you can proceed if Signal causes problems on your smartphone:
Here's what to do if Signal stops working on your smartphone

Restart the app
Access the Task Manager on your smartphone and slide the app out of the screen. This will completely shut down the app. You can then restart the app.
Install the latest version of the app
Make sure you have the latest Signal version installed on your device. Check this by checking for updates in the Google Play Store or Apple Apps Store.
If you see an "Update" button next to Signal, select it to install the latest version of the app.
Update smartphone to the latest firmware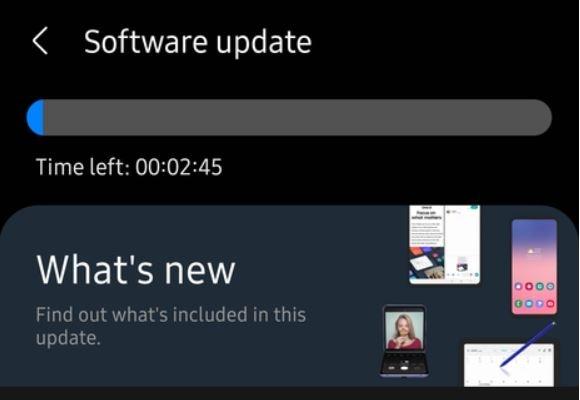 Do the same for the firmware version of the operating system. Check Android or iOS to see if a newer firmware is available and install it if possible.
Deactivating the energy-saving mode
Your smartphone's power saving mode can sometimes interfere with the messages and calls you receive over Signal. Go to Settings, tap Battery, and disable power saving mode on your device.
Manage Signal permissions
If you can launch Signal but can't send or receive messages, check the app's permissions. Go to Settings, and then go to Apps. Here, look for Signal. Make sure the app can access your location, contacts, photos, microphone, camera, etc. Only then is it guaranteed that the app will work adequately.
Reinstall Signal
If everything didn't help, then uninstall Signal and restart your smartphone. Then launch the app store, search for Signal and reinstall the app again.
We hope that one of the above suggested solutions has helped you to fix the problem with Signal on your smartphone, be it with Android or iOS.
{tag}link rel="alternate" href="https://www.spickipedia.com/index.php/smartphones/signal-app-funktioniert-nicht-mehr-so-wird-s-behoben.html" hreflang="x-default" {/tag} {tag}link rel="alternate" href="https://www.spickipedia.com/index.php/smartphones/signal-app-funktioniert-nicht-mehr-so-wird-s-behoben.html" hreflang="de" {/tag} {tag}link rel="alternate" href="https://www.spickipedia.com/en/smartphones/signal-app-no-longer-works-heres-how-to-fix-it" hreflang="en" {/tag} {tag}link rel="alternate" href="https://www.spickipedia.com/fr/smartphones/lapplication-signal-ne-fonctionne-plus-voici-comment-y-remedier" hreflang="fr" {/tag} {tag}link rel="alternate" href="https://www.spickipedia.com/es/smartphones/la-aplicacion-signal-ya-no-funciona-asi-se-arregla" hreflang="es" {/tag}