If you take a look at the share functions at TikTok, you will be able to find a yellow button with "Repost". Repost stands for "Publish again" and is a new and interesting feature in the TikTok universe.
In the following, we would like to briefly explain to you what this function is all about and how you can use it.
This is what "Repost" means in TikTok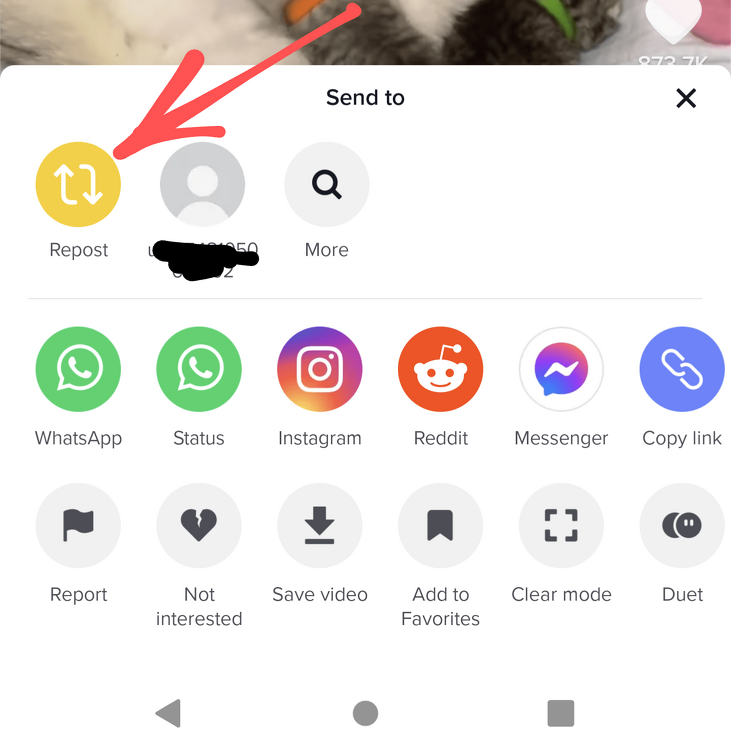 If you open the share function in TikTok, you will find the "Re-publish" button among many other options. If you select the button, the video will be shared directly.
However, the video is then only visible to your own followers. And here, too, it may be that not everyone will see the republished video. This is where an algorithm from TikTok comes into play, which is supposed to help videos go viral.
But if you like a video so much that you'd like to share it with your circle of friends, TikTok's "Re-publish" feature is sure to make it easy.
You now know what the "Re-publish" or "Repost" feature in the TikTok app means.
{tag}link rel="alternate" href="https://www.spickipedia.com/index.php/smartphones/tiktok-was-bedeutet-erneut-veroeffentlichen.html" hreflang="x-default" {/tag} {tag}link rel="alternate" href="https://www.spickipedia.com/index.php/smartphones/tiktok-was-bedeutet-erneut-veroeffentlichen.html" hreflang="de" {/tag} {tag}link rel="alternate" href="https://www.spickipedia.com/en/smartphones/tiktok-what-does-repost-mean" hreflang="en" {/tag} {tag}link rel="alternate" href="https://www.spickipedia.com/fr/smartphones/tiktok-que-signifie-republier" hreflang="fr" {/tag} {tag}link rel="alternate" href="https://www.spickipedia.com/es/smartphones/tiktok-que-significa-compartir" hreflang="es" {/tag}