It can happen to you under Windows 11 that suddenly the weather widget with the current weather data is no longer displayed in the taskbar. If you also have this problem on your Windows 11 computer, then you can quickly fix it with the help of the following solution steps.
How to display the weather widget under Windows 11 again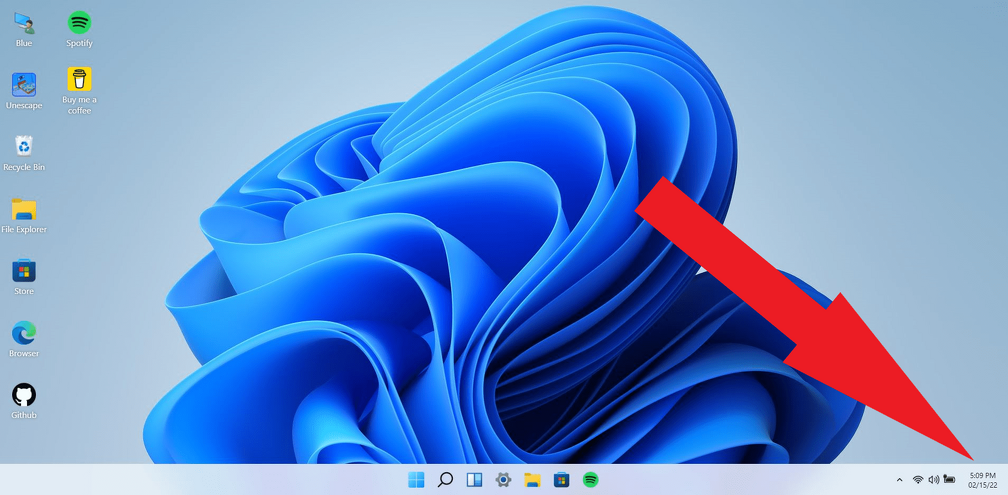 Solution 1: Activate taskbar widgets
If the weather widget is not displayed in the taskbar, please make sure that this option is enabled in the taskbar settings.
Navigate to Windows settings and select Personalization.
Scroll down to Taskbar and enable Widgets. If the option is already enabled, you don't need to do anything else.
Solution 2: Reinstall the Web Experience Pack
The fastest way to get the Weather widget to show up again on Windows 11 is to reinstall the Web Experience Pack. The fastest way to do this is as follows:
Start PowerShell with administrator privileges and run this command to uninstall the Web Experience Pack:
Get-AppxPackage MicrosoftWindows.Client.WebExperience* | Remove-AppxPackage
Then download and reinstall the Windows Web Experience Pack from Microsoft.
Solution 3: Restart Windows Explorer
To do this, simply open the Task Manager in Windows 11 and then look for the "Windows Explorer" application there. Right-click on the process and then select "Restart".
Solution 4: Fix corrupt system files
It may be that faulty system files in Windows 11 are responsible for not showing you the weather widget in the taskbar anymore. To fix this, run the following commands from the command prompt:
To do this, start the command prompt with administrator privileges and then enter the following commands one after the other:
exe /Online /Cleanup-image /Scanhealth
exe /Online /Cleanup-image /Restorehealth
exe /Online /Cleanup-image /startcomponentcleanup
sfc /scannow
After that, restart your computer and check if the weather widget is working correctly.
We hope that one of our solutions helped you to fix the problem with Weather Widget in Windows 11.
{tag}link rel="alternate" href="https://www.spickipedia.com/index.php/windows-11/windows-11-wetter-widget-wird-nicht-angezeigt-wie-beheben.html" hreflang="x-default" {/tag} {tag}link rel="alternate" href="https://www.spickipedia.com/index.php/windows-11/windows-11-wetter-widget-wird-nicht-angezeigt-wie-beheben.html" hreflang="de" {/tag} {tag}link rel="alternate" href="https://www.spickipedia.com/en/smartphones/samsung/windows-11-weather-widget-is-not-displayed-how-to-fix" hreflang="en" {/tag} {tag}link rel="alternate" href="https://www.spickipedia.com/fr/smartphones/samsung/le-widget-meteo-de-windows-11-ne-saffiche-pas-comment-y-remedier" hreflang="fr" {/tag} {tag}link rel="alternate" href="https://www.spickipedia.com/es/ordenador/windows-11/el-widget-del-tiempo-de-windows-11-no-se-muestra-como-solucionarlo" hreflang="es" {/tag}